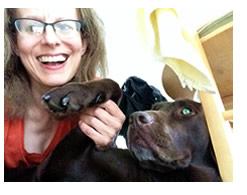 I am a thoughtful, patient, discreet freelance book and screenplay editor and
National Bestselling novelist
working with writers of all levels. Writers who have agents, those who don't, writers who have sold books to publishers, and many who hope to. And I'm happy to work with authors who plan to self publish as well. I help writers develop and shape their ideas, critique manuscripts and line edit. My specialties are novels (commercial and upmarket fiction, mystery, thrillers, women's, historical, literary), memoir and screenplays.
Just a few of the book projects I've worked on are: "Ghostbuster's Daughter" by Violet Stiel (Dutton); Peter Golden's "Nothing Is Forgotten," "Wherever There Is Light," "Comeback Love" (Atria Books); "They Yoga of Max's Discontent" by Karan Bajaj (Penguin-Random House); "As I Knew Him: My Dad, Rod Serling" by Anne Serling (Kensington Books); "Raising Eyebrows: A Failed Entrepreneur Finally Gets It Right" by Dal LaMagna, in collaboration with Wally Carbone and Carla S. Reuben (Wiley Books); Bestselling "Saving CeeCee Honeycutt" by Beth Hoffman (Pamela Dorman Books/Viking); "The Way" by Kristen Wolf (Crown); "The Lost Diary of Don Juan" by Douglas Carlton Abrams (Atria Books); "Pilate's Wife" by Antoinette May (Wm. Morrow); "Family Trust" and "Legally Blonde" by Amanda Brown (Dutton);


Before becoming an editor, I was a feature film and television development executive for twenty years working for: Wind Dancer Films, Fine Line Features, The Zanuck Company and The Samuel Goldwyn Company, finding material for films and helping to develop them into screenplays. I worked on: "Rush", "Driving Miss Daisy", "Rich in Love", "Wild Bill", "Love! Valour! Compassion!", "Mystic Pizza", "Consuming Passions", among others. The TV MOW's I worked on from development through production are: "Prisoner Without A Name, Cell Without A Number," "The Royal Romance of Charles and Diana" and "Playing For Time".
My debut novel, the USA Today Bestseller, Sophie Last Seen, was published by Red Adept Publishing. My personal essays have been published on Longreads.com, Manifeststation.com, Talkingwriting.com, Rewireme.com and short stories and book reviews have appeared in: New York House Magazine, Prima Materia, Mars Hill Review, The Madison Review, Fine Print, and Time Out Magazine. I co-wrote three feature film screenplays and have been awarded residencies to a number of artist colonies for my writing including: The MacDowell Colony, Yaddo, Helene Wurlitzer Foundation, The Vermont Studio Center, Fundacion Valpairiso in Spain, and The Millay Colony.
References provided upon request.
Links to some favorite writerly sites: